"Radiokupol" in the "Sheremetjevo" international airport
Full radio coverage for a large transportation site without replacing analog subscriber radios
Site information
"Sheremetjevo" airport is the largest terminal city of this country. "Sheremetjevo" includes six passenger terminals in the south sector (terminals D, E, F and railway terminal "Aerpexpress"), and in the north sector (terminals А, В, С), with the total area of above 480,000 sq.m and capacity of over 35 million passenger per year.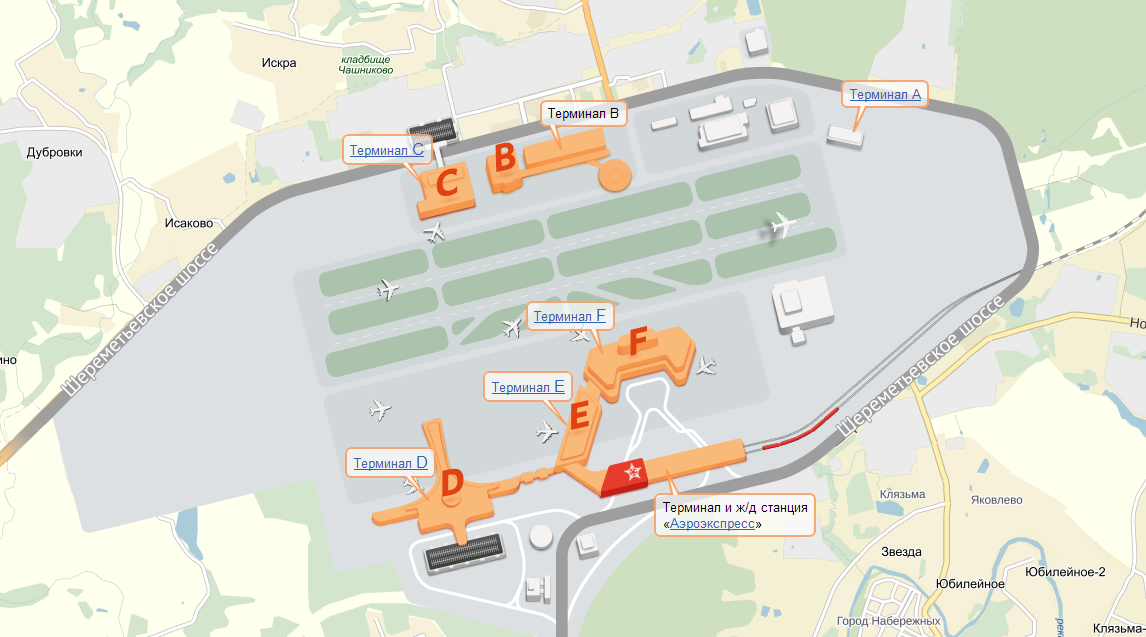 Mission
Provision of radio communication for police line division of the Russia's Ministry of Internal Affairs in the "Sheremetjevo" airport. Provision of the centralized management of police flying squads by the airport department duty officer. Provision of interaction of police flying squads and other Russia's Ministry of Internal Affairs subdivisions in case of emergency situations.
Solution
Radio communication on a complex site is organized using repeaters. But a subscriber located in the first repeater zone can not communicate with a subscriber located in the second repeater zone. To merge coverage zones of different repeaters into a common coverage zone, use is made of RoIP-controllers of our own production. In this case signal received by one repeater is transmitted over the IP-network to the rest of repeaters and reaches the destination at any point of the site. But there can be areas from which subscriber radios can not establish communication with the nearest repeater due to various reasons (e.g. low transmission power). To ensure coverage for such zones, "receive points" (remote access stations) are installed, the "points" being connected to the system via RoIP-controllers. All data transmitted over the IP-network are processed at the voting server. Thus, full radio coverage is provided on a complex site.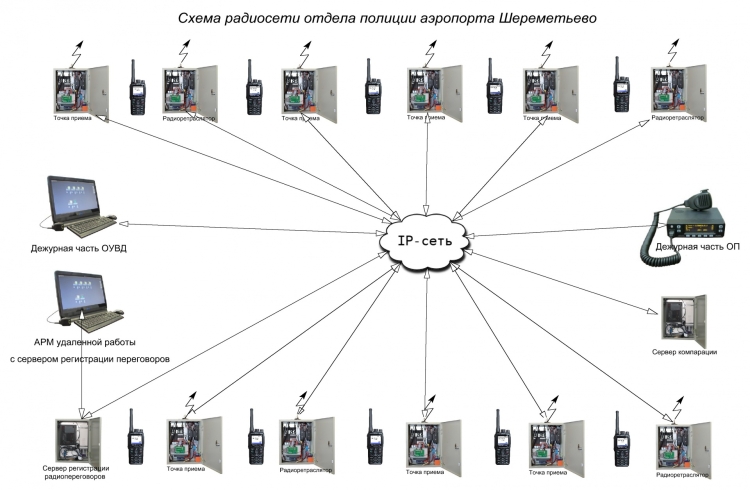 Diagram 1 shows equipment to provide radio coverage on a structurally complex site where some "dead zones" (multi-storey buildings, widely-spaced objects and zones of responsibility, shielded premises, strong industrial noise) are present.

Using "Dispatcher" software enables voice calls by subscriber located within the radio coverage zone.
The equipment list includes a Voice Logging Recorder to ensure recording of all talks with the detailed information on the message length, time, and the time when subscriber goes on the air.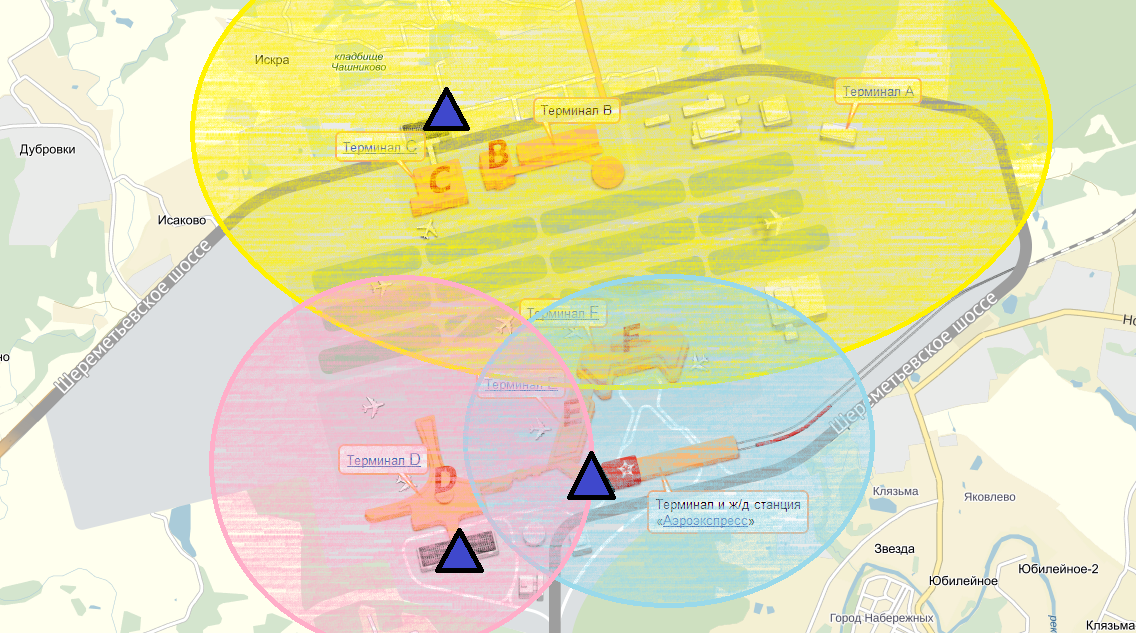 Fig. 2 shows with symbols the places where 3 transmitters are installed (installation places of 15 receive points are not shown).
Due to the structurally complex site and high level of radio interferences, use has been made of creating radio coverage featuring transmitter overlapped coverage zones (Fig. 2).
This means that for one group of subscribers (one communication channel) use is made of several transmit frequencies, whereas receive frequency is common. Subscriber radios are tuned so as to receive the repeater that territorially is closer or its on-air signal is better. Subscriber radios scan repeater transmit frequencies.