"Dispatcher" software
It includes three software modules!
Dispatcher
Each node corresponds to one IP-connection:
visualization of the received signal and the direction of transmission from/to the dispatcher;
indication of connection loss;
direct communication with other dispatchers;
possibility of operation in multicast mode in networks that do not support this mode on their own;
audio muting on/off for each window;
node (built-in software SIP-module) to establish connection to PSTN via a SIP-network;
fine adjustment of the interface and connection parameters.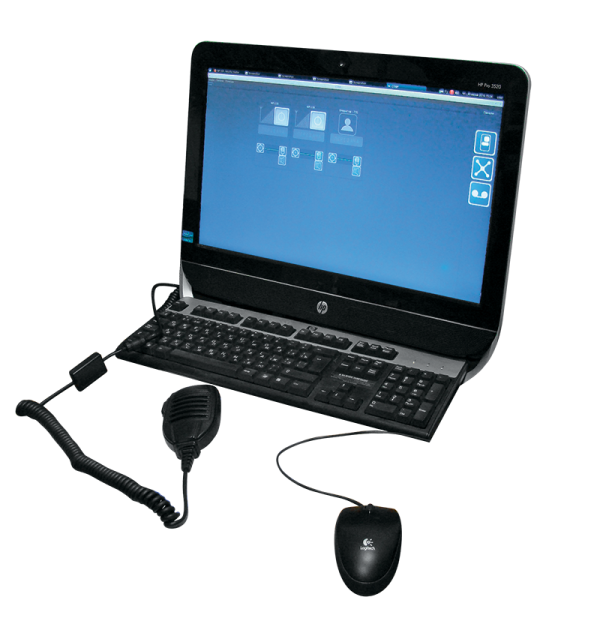 Voice Logging on dispatcher's computer
Recording of talks with time/ traffic direction and message length data;
possibility of export in *.wav format;
visual representation of recordings, possibility of filtering and sorting, using date, time and direction data;
automatic deletion of records after the preset storage period expires (storage time period can be set up from 1 to 365 days).
Switching (Patching) - optional
The module allows simple dragging of the relevant blocks to create visual connections via several simultaneously operating switching channels.
Compatibility
IP-devices: FR-101, FR-104, KD-02, KD-03, Remote Voice Logging Recorder, Voting Server, DVC